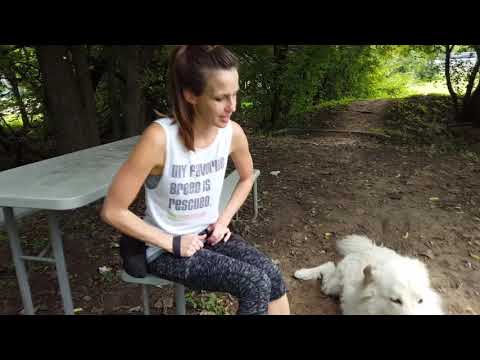 Hi canine companions! My name is Bamboo. I'm a bit of a wallflower but it doesn't take long for my true personality to start shining through. Before long, I'll be wiggling my happy self against you for scritches and scratches.
While I have my bursts of zoomies and like to roll around the grass, I'm a low to medium energy guy. I'm content to do some sunbathing or just laying around the house like a big, beautiful stuffed animal.  
When I arrived at Austin Pets Alive!, they sent me into their Total Obedience Program (TOP) to help me become a lovely home companion. In fact, I recently became TOP Dog Ready which means I have learned all the skills in my training plan!
Want me to go to a certain place? A simple command will do. Want me to drop something I picked up off the ground? All you have to say is "Drop, Bamboo" and I'll come trotting happily over sans thing. 
The Total Obedience Program (TOP) is modeled after the AKC's Canine Good Citizen (CGC) test. As a TOP dog, I have a personalized training plan and work with a volunteer trainer several times a week to help me learn the skills to become the best dog I can be! 
As part of TOP, you can work with APA staff to continue to build a training relationship with me after adoption so that we can master all the TOP dog skills together.
I have worked very hard to become a wonderful companion and would love the chance to be yours today! 
Sex: Male
Looks Like: Pyrenees, Great Mix
Current Weight: 91.2 pounds
Age: 7 years, 10 months
Bark Notes: I would do best in an adult-only home without other dogs or cats. I have been left home alone somewhat successfully.
About Austin Pets Alive!
Austin Pets Alive! is a private 501(c)3 nonprofit organization dedicated to stopping the killing of Austin's adoptable dogs and cats.
---
About H-E-B
H‑E‑B is one of the largest independent food retailers in the nation. Today H‑E‑B serves families all over Texas and Mexico in 155 communities, with more than 340 stores and over 100,000 employees.
---
About Well Beyond Care
Well Beyond Care provides the tools that help you plan care and allow your loved ones to safely age in place. It is the only company that teaches families and individuals how to find and manage affordable non-medical in-home care, while solving the chronic problems of caregiver truancy and turnover.
---
Interested in adopting me? Please contact adopt@srgserv.com.
Note: This pet may have found their forever home since the publishing of this article. To see other adoptable senior cuties, visit here.