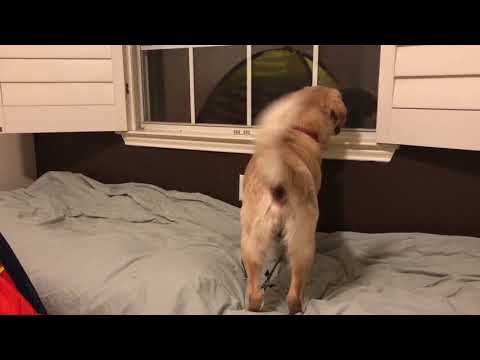 Hi friends, you all look fetching today. My name is Gino. Humans tell me I could easily be mistaken for a puppy because of my size and spunkiness. I'm always in a happy mood which is given away by my tail wagging faster than a pinwheel in a tornado.
I am generally a mellow pup who loves cuddling with my human on the couch and getting belly rubs and neck scratches. As much as I love chilling, I have bursts of energy and am up for a good game of chase.
Looking for a walking buddy? I'm your man. I am great on a leash and always love going on walks to check out all the sights and smells. I've seen it all—nothing we encounter is going to faze me in the slightest.
So if your ideal evening is a nice long stroll followed by a quiet night in watching Netflix, I would be honored to sit next to you while we watch the new season of our favorite show.
Sex: Male
Looks Like: Golden Retriever
Current Weight: 39 pounds
Age: 10 years, 7 months
Bark Notes: I am fully house-trained, have impeccable manners and do not have to be crated. I could potentially live with a well-matched dog friend and older children.
About Austin Pets Alive!
Austin Pets Alive! is a private 501(c)3 nonprofit organization dedicated to stopping the killing of Austin's adoptable dogs and cats.
---
About H-E-B
H‑E‑B is one of the largest independent food retailers in the nation. Today H‑E‑B serves families all over Texas and Mexico in 155 communities, with more than 340 stores and over 100,000 employees.
---
About Well Beyond Care
Well Beyond Care provides the tools that help you plan care and allow your loved ones to safely age in place. It is the only company that teaches families and individuals how to find and manage affordable non-medical in-home care, while solving the chronic problems of caregiver truancy and turnover.
---
Interested in adopting me? Please contact adopt@srgserv.com.
Note: This pet may have found their forever home since the publishing of this article. To see other adoptable senior cuties, visit here.